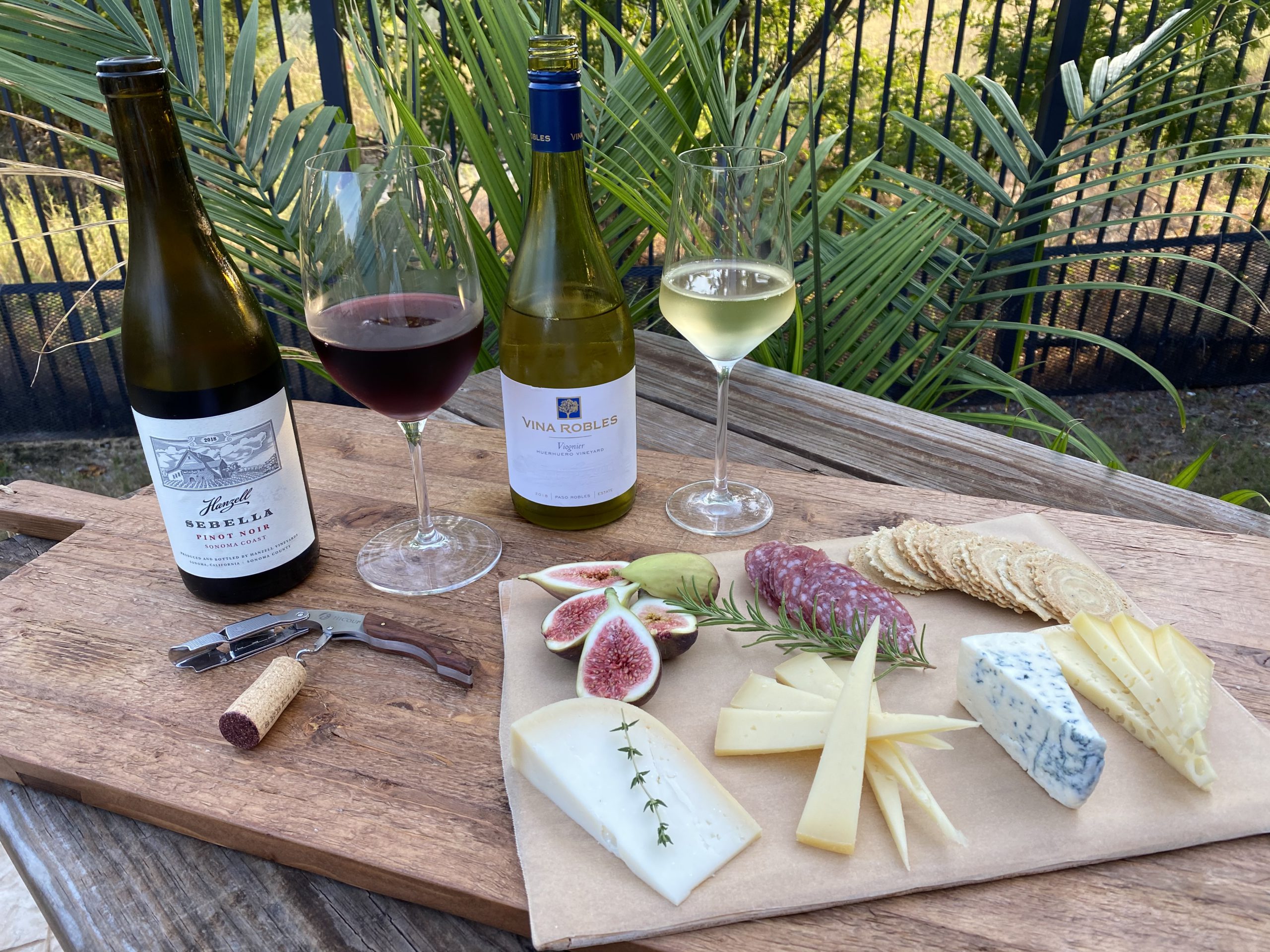 Charcuterie Boards in McKinney
Welcome to Thyme and Tequila! We are in the business of producing Collin County's finest Charcuterie Boards in McKinney and Grazing Boxes. Offered for delivery or pickup, so you can safely consume them at the location of your choice. Our products are made from organic and artisan products, most of them locally sourced (where possible), and place a focus on the ingredients and the experience. Beauty, elegance, sophistication, and flavor all in one pretty package.
Medium Graze Box
Feeds Approximately 4-8
Includes:
1 Soft Artisan Cheeses
2 Hard Artisan Cheeses
1 Cured Meat
1 Bowl of Olives
1 Jar of Local Honey
1 Jar of Fruit Jam
1 Style of Crackers
Baguette
Gourmet Nuts
Fresh Seasonal Fruits and Veggies
Flowers and Fresh Herbs
*Please specify if you have allergies to any of the following and we will customize your board to fit your needs. Products may be goat, sheep or cow depending on the season and availability. If you don't prefer goat, sheep or cow, just let us know.
Want to stand out in a crowd of average entertainers? You need that perfect serving board for your next get together, family gathering, or picnic. We also make beautiful hand crafted serving boards. These are offered in many different shapes and sizes, and serve as bases for your Charcuterie Boards in McKinney, or to place your favorite appetizer on and serve like you would a platter or serving tray.
The Entertainer
This large charcuterie board is the ultimate way to present food to your guests, friends and family. At a whopping 12″ x 30″ (not including the handle, which adds an extra ~4″ of length), you'll have plenty of space for whatever you are serving.
Please specify Stain Color in the Notes section.
Grazing Tables
If you are looking for a great way to WOW your friends at your party in McKinney, then do it with an extra-large Charcuterie Board, sometimes referred to as a Grazing Table. These are typically priced out on a per-person basis, and are a great substitute for Hors D'oeuvre's.
Become the Entertainer you've always wanted to be
However you decide to entertain at your next get together, make Thyme and Tequila part of your plans. We make entertaining easy and offer many ways to ensure your guest leave with "How do they do it so well?!?" look on their faces.
Recipe for the Perfect Party
Start the party with one of our Organic Craft Cocktail Mixers, such as the Watermelon Margarita. Add in one of our beautiful Grazing Boxes, I'd recommend the Southern Box which is perfect for summer, and present it on one of our custom serving boards. You are now an entertaining superstar, leaving your friends wondering just how you do it!